What is KNX?
KNX is a control system that was developed to allow products from various manufacturers to work seamlessly together. The system operates on a standardised bus cable with a common language, allowing different products to work together.
It controls all aspects of home and building control such as lighting, heating, cooling and ventilation, blinds/ shutters, security and door communication systems, audio and video, and metering.
KNX is a system that aims to achieve more convenience, more safety and higher energy savings in an industry where the demand for building management systems is continuously increasing.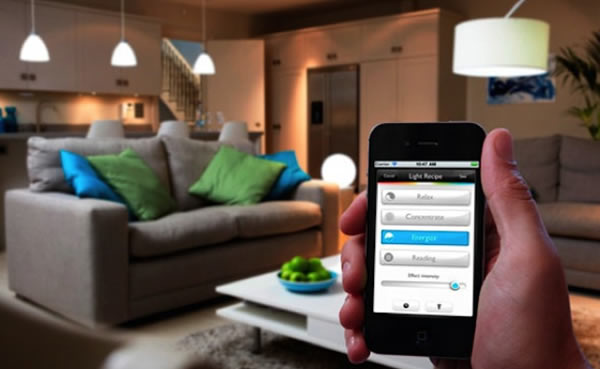 With KNX there are no more problems with isolated devices or systems not being able to talk to each other. It also means all home and building control functions can be controlled through the one central system without the need for additional control centres.
KNX can be installed into new or existing developments, be it a new build or retrofit project, residential or commercial. With wired, wireless, IP and powerline communication mediums it is possible to use the system within any building type.
Due to its ability to talk to other systems, it is commonly used a backbone in linking together proprietary control systems, standardized controls such as DALI, BACnet, Modbus and AV control systems such as AMX, Crestron or Control4.
Benefits
Flexible
Simple to use
Daisy chain topology
Multiple manufacturer products work together
Talk to other control systems
Enables full building control
Low operating costs
Time saving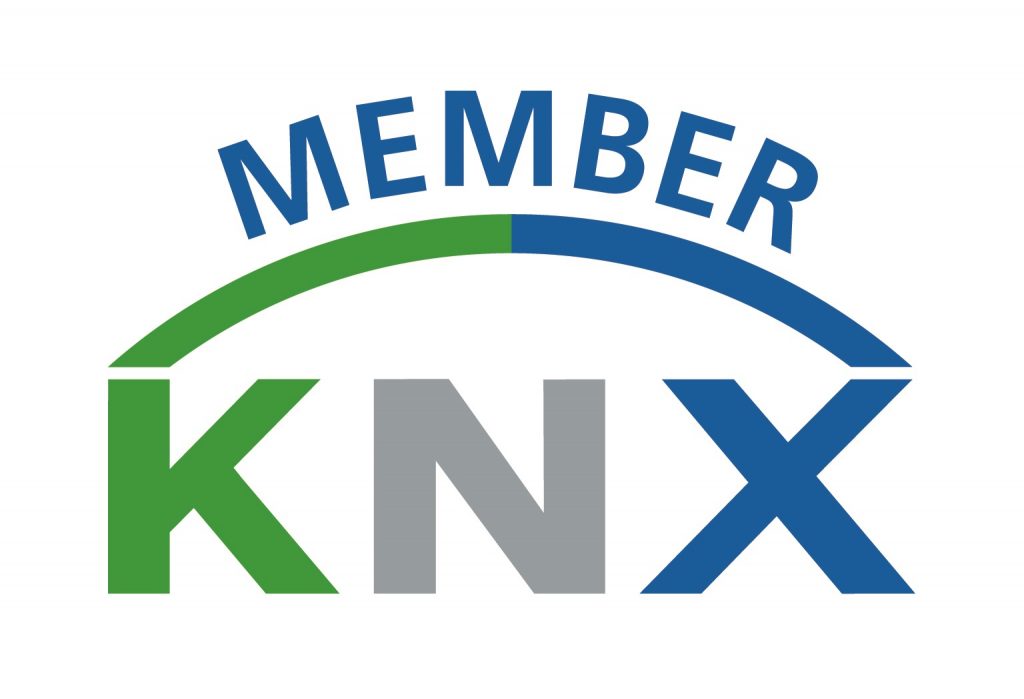 Lighting for life
Lighting control including dimming, colour changing, colour temperature and show control is easy with KNX and it can all be managed from simple scenes. Sensors detect movement, while lights work in harmony to create a mood in rooms. When no-one is at home the lighting can make the house more secure by looking occupied.
Your view of the world
Make the most of the view by opening curtains in the morning and closing them as the day ends to make a cosy environment. The blinds and windows can also be used to automatically manage solar gain in a room making the house more comfortable and energy efficient. While control safety functions can close windows and blinds when the wind picks up. With wired control, there are no batteries and remote controls to lose.
Going off grid with sustainable energy
Control of energy sources such as solar means the consumption of energy can be optimized. You can ensure systems requiring large amounts of energy, like hot water tanks or swimming pools, regulate using sustainable sources.
Take a look at the building from anywhere
Building management software with different pages for users, administrators, and guests will make interacting with the system simple, quick and easy. Floor layouts can be created and all the functions in the room made easily available, either on portable devices or wall mounted screens, so functions can be accessed remotely from mobile devices (iOS or Android.
Wet and warm
KNX controllers can be implemented to control all the variables of the pool, like chemical introductions or heat pump control. Even when you have a standalone pool, control systems KNX can monitor water quality and temperature.
Wine cellar
Wine needs looking after carefully. Temperature and air quality sensors allow for easy control and monitoring of wine cellars and other environments.
Voice control
Integration with Siri, Alexa and other voice-activated systems are available now making the system even simpler and easier to use.
Staying comfortable
KNX is ideal for controlling all types of heating/cooling i.e. radiators, hydronic underfloor, air conditioning, natural ventilation and air circulation. It is designed to handle complex heating systems, with intelligence to ensure set points are met accurately efficiently. Even when rooms have multiple sources of heat, KNX can easily manage both ensuring the room temperature is maintained in the most comfortable, energy efficient way.
Beautiful designer switches, intelligent technology
An extensive range of stylish switches that are simple and easy to use. From simple and familiar, to switches designed by people who care about making beautiful things as well as effective products. KNX's integrated control of the home means fewer keypads and switches, ensuring the interior design isn't compromised.
Control of guest areas
Set up and control guest suites or attached buildings so they can be put into standby or occupied mode with a single instruction.  Once in an occupied mode, the local control of heating and lighting is easy to implement.